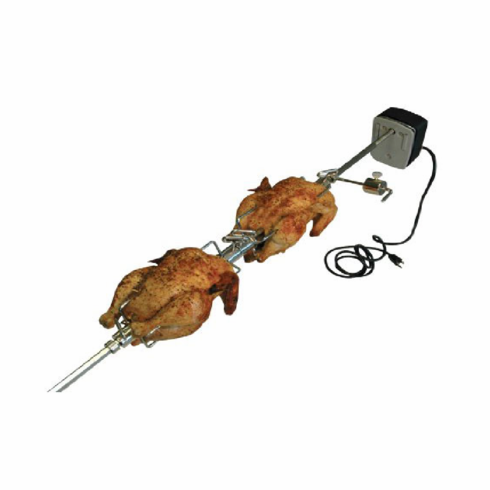 BeefEater Complete Rotisserie for 3 Burners
Brand:
Beefeater
MFG #:
93533
Product Description
Fitment
This is BeefEater OEM Part Number 93533, which is a complete rotisserie for BeefEater 3 Burner Signature or Discovery Series Grills. It will also fit 2 Burner BeefEaters as well.


Details
The 93533 rotisserie comes set up to run off of any 110v household current. It has its own on and off switch with 2 feet of cord with the plug on the end. BeefEater rotisseries come with all the mounting brackets, nuts, bolts, and hardware you need to install it on your grill. The rotisserie comes with 2 forks, spit, counter balance, and a handle on the spit. Once you mount the included bracket, the 110v motor slides on and off very easily for storage.